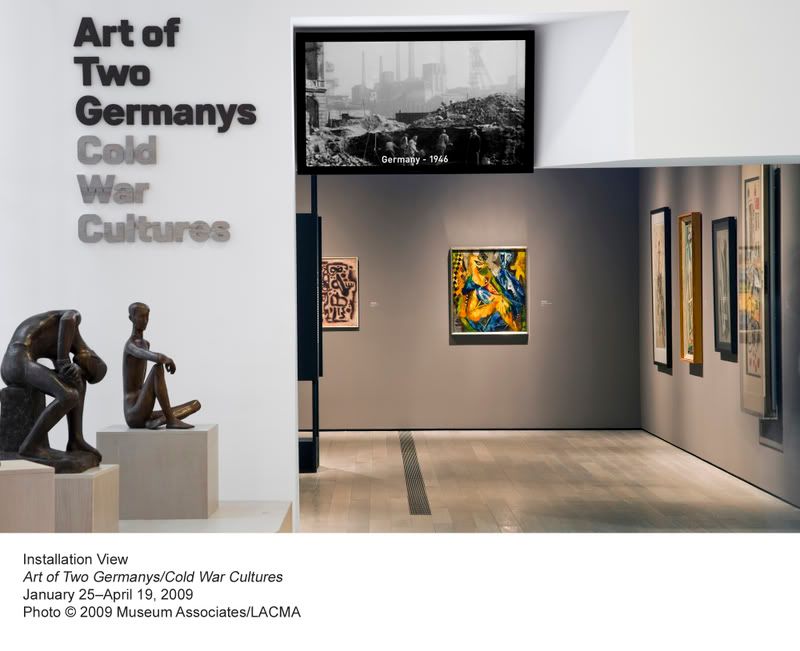 The Art of Two Germanys
exhibit at LACMA, is a fascinating look into post WWII and Coldwar era Germany. Following the defeat of Nazi Germany in 1945, the nation was divided into four occupational zones (The Soviet Union, The US, Great Britain and France each having a section). The political tensions of these zones ultimately lead to the Cold War, which manifested in the formation of 2 German States in 1949. These two states were: the Western liberal democracy (West Germany) and the Federal Republic of German (East Germany).


When the artwork produced by these two German states are shown together, it is a window directly through their eyes. East German artists painted in a socialist realism art style which served as propaganda for the Communist state. This is juxtaposed by the abstract expressionist style of West German artists (both styles shown below)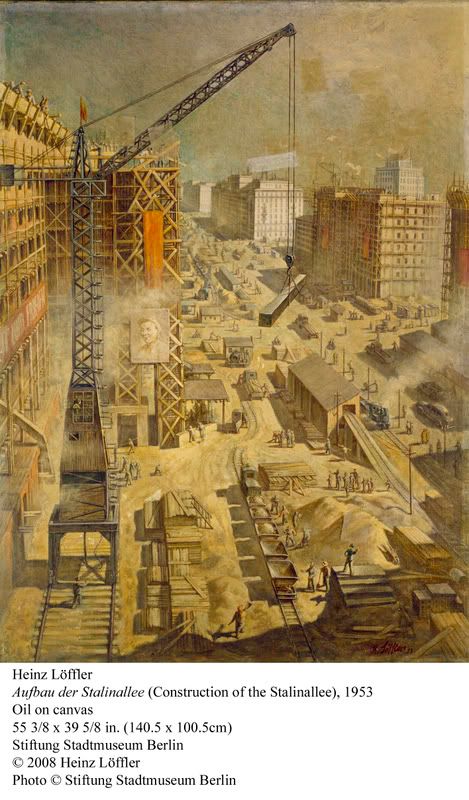 One of my favorite rooms is filled with works from the 1960's and 70's, where artists started to experiment with new forms, materials and technologies. When you walk into the room you are greeted by the unmistakable smell of chocolate. It turns out the pastry cart, on the left hand side of the photo, is full of cracking, molding, chocolate lion busts.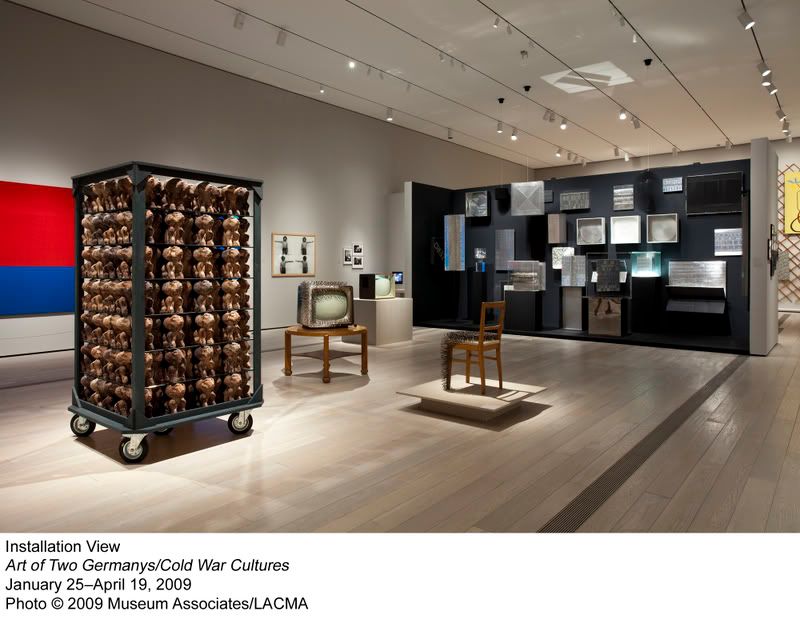 While this exhibit can be an emotionally heavy one at times, it is also full of surprises around every corner. It is very large, comprised of over 300 works from 120 different artists (so give yourself an hour or two). It will be at LACMA (in the new BCAM building) until April 19th.

Further Reading:
LACMA: Exhibition information
LAT: Great, extensive review
LACMA on Fire: LACMA Blogger scoop