The Getty is a great place to go to have a picnic, see the exhibits, walk around the rose garden and enjoy the architecture. It is
free
thanks to the Getty family (though parking is $8). The Getty museum is at 1200 Getty Center Drive. Los Angeles, CA 90049-1687. Phone: +1 (310) 440-7330
Two great exhibits there right now: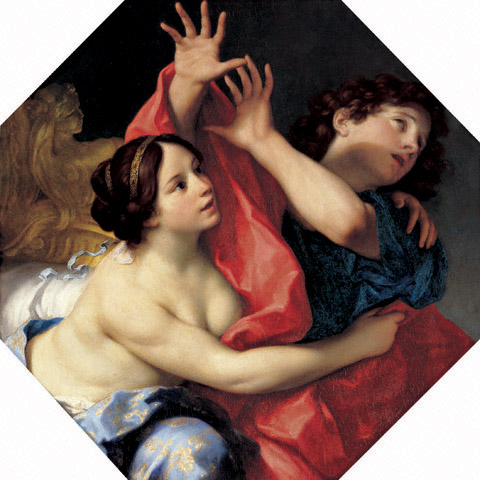 Carlo Cignani
Italian, about 1670–1680
Oil on canvas
39 x 39 in. (99.1 x 99.1 cm)
EX.2008.7.9
Gemäldegalerie Alte Meister, Staatliche Kunstsammlungen Dresden
"This exhibition tells the extraordinary story of a small group of artists who changed the course of art history. In the decades after the deaths of the great Renaissance masters, such as Raphael and Michelangelo, the art of painting was thought to have gone into steep decline. But then, in the late 16th century, the Carracci family of painters from Bologna burst onto the scene with tremendous energy and vitality, raising art to new heights."
My favorite section is where they show three different artists painting the same subject: Joseph and Potifar's wife. It's very interesting to see how three different artists portray a subject very differently.

The Limbourg brothers create incredible illuminated manuscripts that are just amazing to see. There is so much detail on such a small page- they even have magnifying glasses at the exhibit.
Limbourg brothers
French, Paris, 1405–8/9
Ink, tempera, and gold leaf on vellum
9 3/8 x 6 11/16 in. (23.8 x 17 cm)
The Metropolitan Museum of Art, The Cloisters Collection, 1954 (54.1.1, fol. 63)