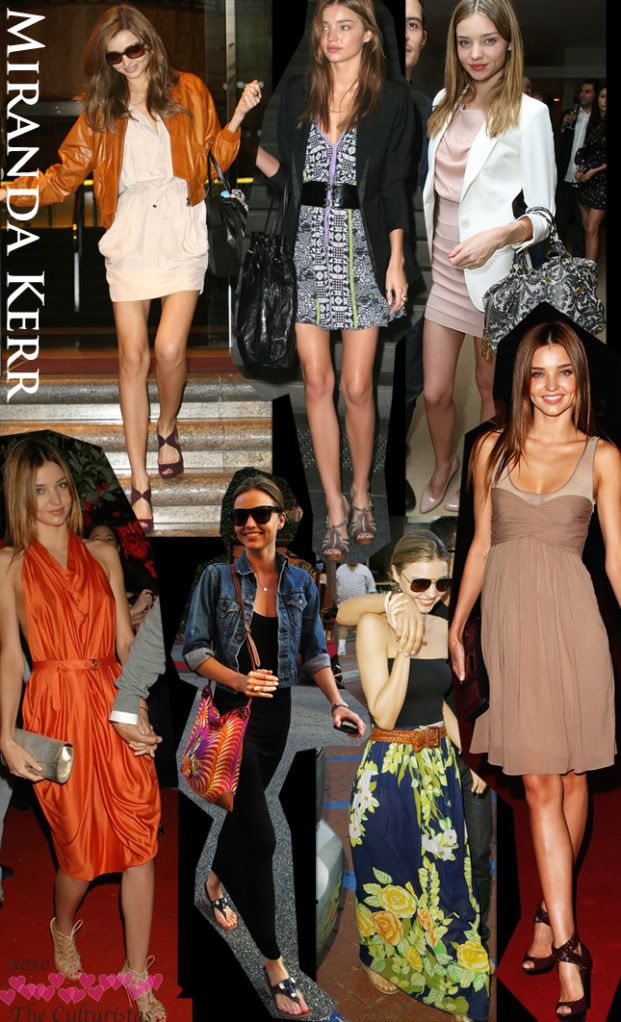 In honor of our "look of the week,"
Miranda Kerr
--the Culturista's have decided to spotlight her style! Miranda goes from relaxed bohemian to nightime chic so easily. Her flare for style is evident in all her pics!
Take some style tips for Miranda:
Wear muted and earth tones with the occasional splash of color (black, white, nude, light pink, brown). Pair a mini dress with a long blazer for gorgeous porportions! And make sure you have these few key pieces: A great pair of flat sandals for day time, a Maxi dress and a long blazer!