Ellie Saab Spring Couture Collection 2010
Ellie Saab's Couture collection is anything but minimal- although his use of strictly nudes and pastelled fabric would suggest otherwise. His ethereal, romantic gowns took center stage since the makeup/hair/jewelry were all natural and subdued.
Christian Dior Spring Couture Collection 2010
Dior's Couture collection went back to it's roots, when John Galliano got influence from the new look era. His Gibsonesque and equestrian ladies bring a lot of sex appeal to this genre. Galliano played with colors, fabrics and accessories bringing a fantastical feel to the show.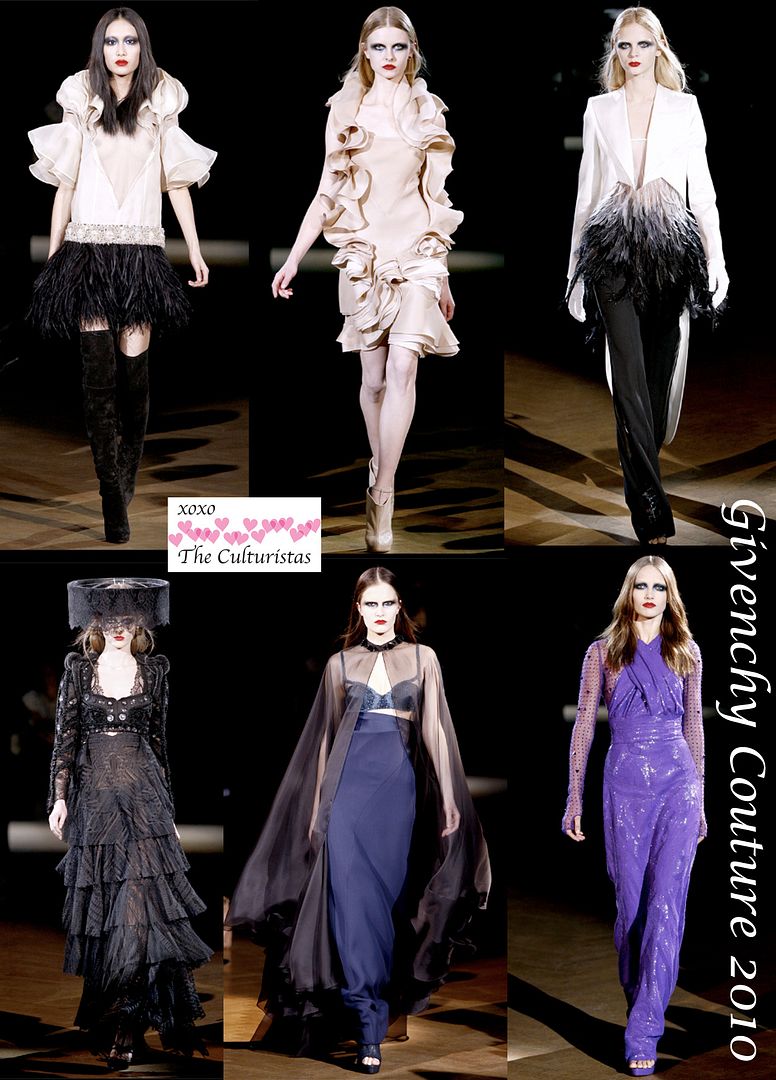 Givenchy Spring Couture Collection 2010
Givenchy's ruffles, feathers and lace, while nothing new, are still highly coveted this season. Riccardo Tisci found influence in the glamorous 1970's.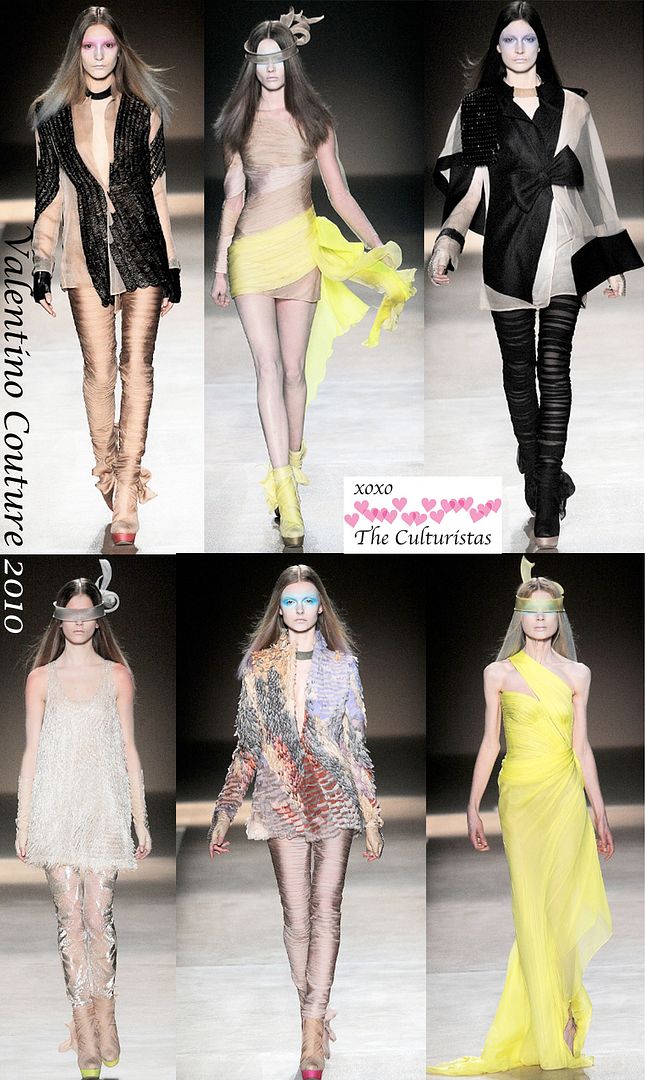 Valentino Couture Collection 2010
While the new designers of Valentino
,
Maria Grazia Chiuri and Pier Paolo Piccioli, are not designing in the same vein as Mr. Valentino, they are still producing interesting and aesthetically pleasing collections. For one, we NEED to have a pair of their strappy/tied-up tights pronto.