Chanel Couture Show 2010
Karl Lagerfeld's gorgeous Chanel Collection, made up of silver and pastels, is a mix of romanticism and the space age. But don't call it Futurism, "I hate that," Lagerfeld shot back. "I don't believe in avant-garde clothes for a future that will never happen. Fashion is always now." This is also the first time he has designed a collection with no black or navy, AND not one gold button.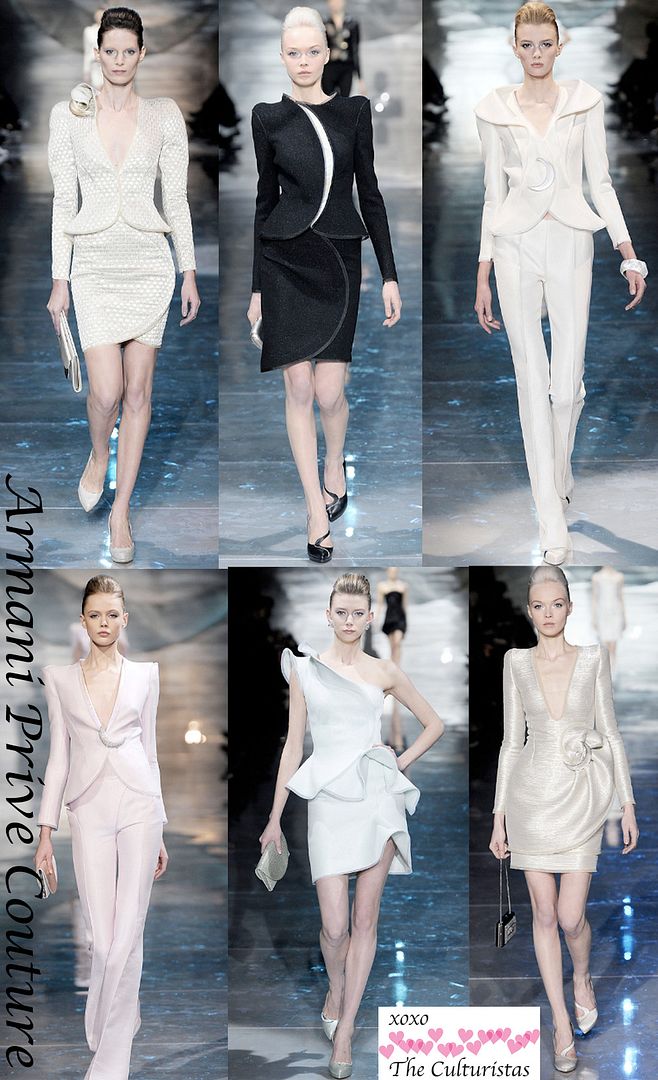 Armani Prive Couture 2010 Show
The Armani Prive show was all about the moon and it's curving forms. The lunar references, Georgio Armani pointed out, were poured into luminescent fabrics, curviform cutting, embroideries made to look like the craters of the moon, crescent jewelry, and a crescent-shaped updo for the hair.
Alexis Mabille Couture Show 2010
The young designer, Alexis Mabille, took Cubist and Suprematist art as inspiration for his Couture collection. From color blocking to geometric shapes, the collection was full of interesting moments, especially the bi-colored hair.