These next three trends are ALL about the decades. From Futuristic to the 1940's to the 1980's.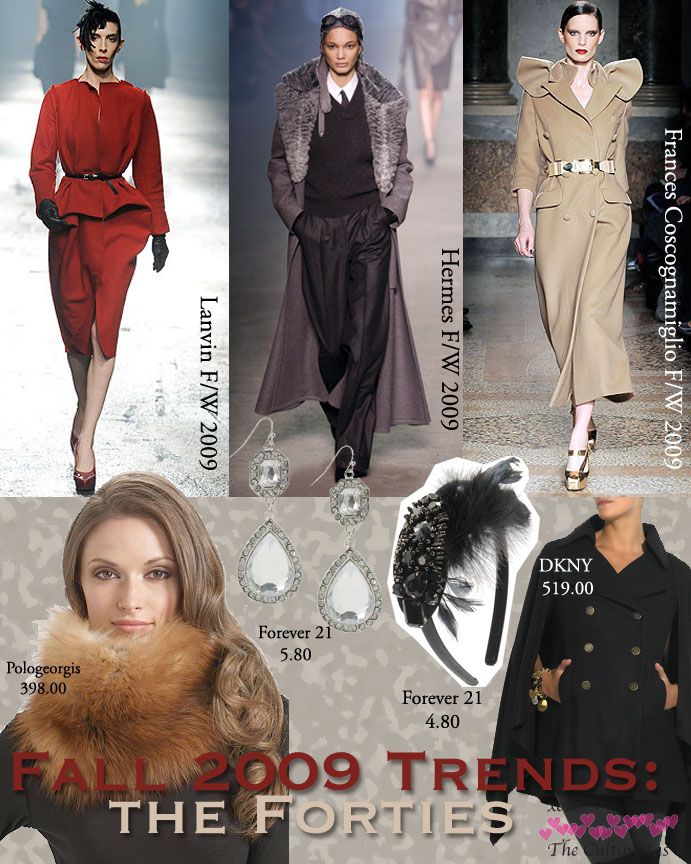 Many designers used
the 1940's
for inspiration this fall. From Lanvin's show recreating Dior's 1947 "New Look," to Hermes' showing women in menswear (women wore trousers for the first time in this decade). Grab a military- style coat (early 1940s) or a soft shouldered coat, nipped in the waist and back out at the hip (late 1940s) or buy a fur neckloops to wear over any jacket. Don't forget to accessorize with art-deco inspired jewelery.
The 1980's
were all about neon colors, skin tight clothing, leather, embellishments and loud prints. The runway shows this season took 80's and made it updated for 2009. Rock an off the shoulder dress this season in a bright color. And don't forget to stock up on some leopard print items! This look is all about fun!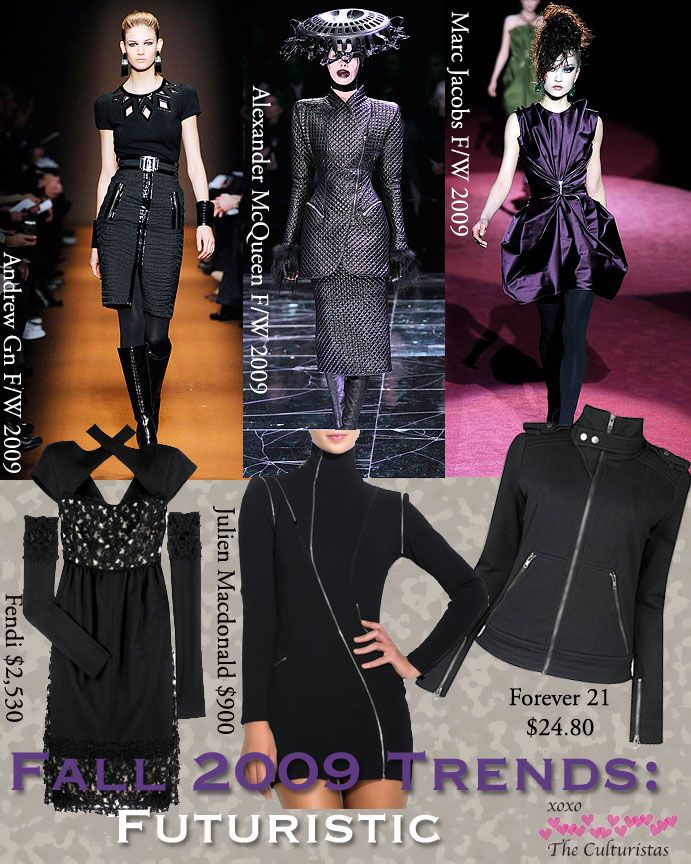 The
futuristic trend
has been seen on the runways for the past few years. But this year we see the cut-out trend being very popular as well as geometric shapes and zipper detailing. Try buying pieces that mix different fabrics or have great zipper work. And don't forget your
cut-out boots
!
Check out Part 1 of our Fall 2009 trends:
HERE
!